International Women's Day is a global day celebrating the social, economic, cultural, and political achievements of women. The day also marks a call to action for accelerating gender equality. The phrase 'there is a woman behind the successful men' still exists! Gender equality is a human right, but our society faces a persistent gap in access to opportunities and decision-making power for women and men. Women who have carried you for 9 months, do you feel that they need your help to empower themselves? No, she never needed your help all she wants is equal access to opportunity.
Guaranteeing the rights of women and giving them opportunities to reach their full potential is critical not only for attaining gender equality but also for meeting a wide range of international development goals. We look at the demographics, India is one of the most populated countries. However, the rate of female education is quite low in the country. It is quite troubling to see the figures in a country where women are given the status of goddesses.
Thus, to open the gates of opportunity the GURSIDAK NGO has come upon the front foot and working hard day and night to make this happen. The NGO is providing Free Education to underprivileged girls to empower them and help them to achieve new heights. Along with this, they are focusing on physical as well as social development. It organizes various awareness campaigns and programs for this, as
The Menstrual Awareness campaign was conducted in Ludhiana by Dr. Ashmeen Shahi ( Emergency Medical Officer), where the girls were informed about the whole concept and also talked about the misconceptions and beliefs regarding the same.
Many competitions are conducted for their skill development like Drawing Competition on Republic Day, where they were provided with all the necessities required ,i e., sheets, colors, pencils, etc. Also, Dance programs are conducted and the children danced their hearts out.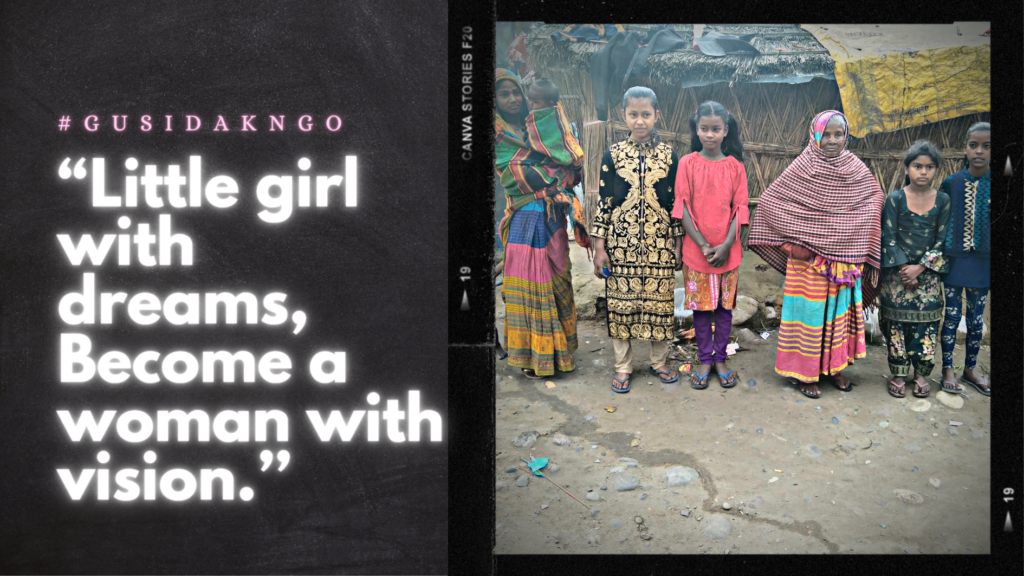 Similarly on the festival of Lohri- to develop the zeal and sense of responsibility among them they were given various tasks to do and they all beautifully completed them.
One of the famous sayings by the First Prime Minister of India, Pandit Jawahar Lal Nehru,
"To awaken the people, it is the women who must be awakened. Once she is on the move, the family moves, the village moves, the nation moves".
Thus, to make this true our foundation is finding every possible way to help them achieve great heights.
On this international women's day, let's recognize the significance of women in our lives and inspire them for greater achievements. As they can contribute equally to the home, society, and nation.