On 14th December 2021, the Gursidak foundation in collaboration with "The Robin Hood Army" celebrated a special day "UMANG". The event was organized to celebrate with kids at 8 Jain mandir road, gole market, near Connaught Place, New Delhi. The special guest for the event was Mrs Priyanka Bajaj, MRS INDIA 2021. It was a fun-filled day with kids who took part in competitions and enjoyed the festivities.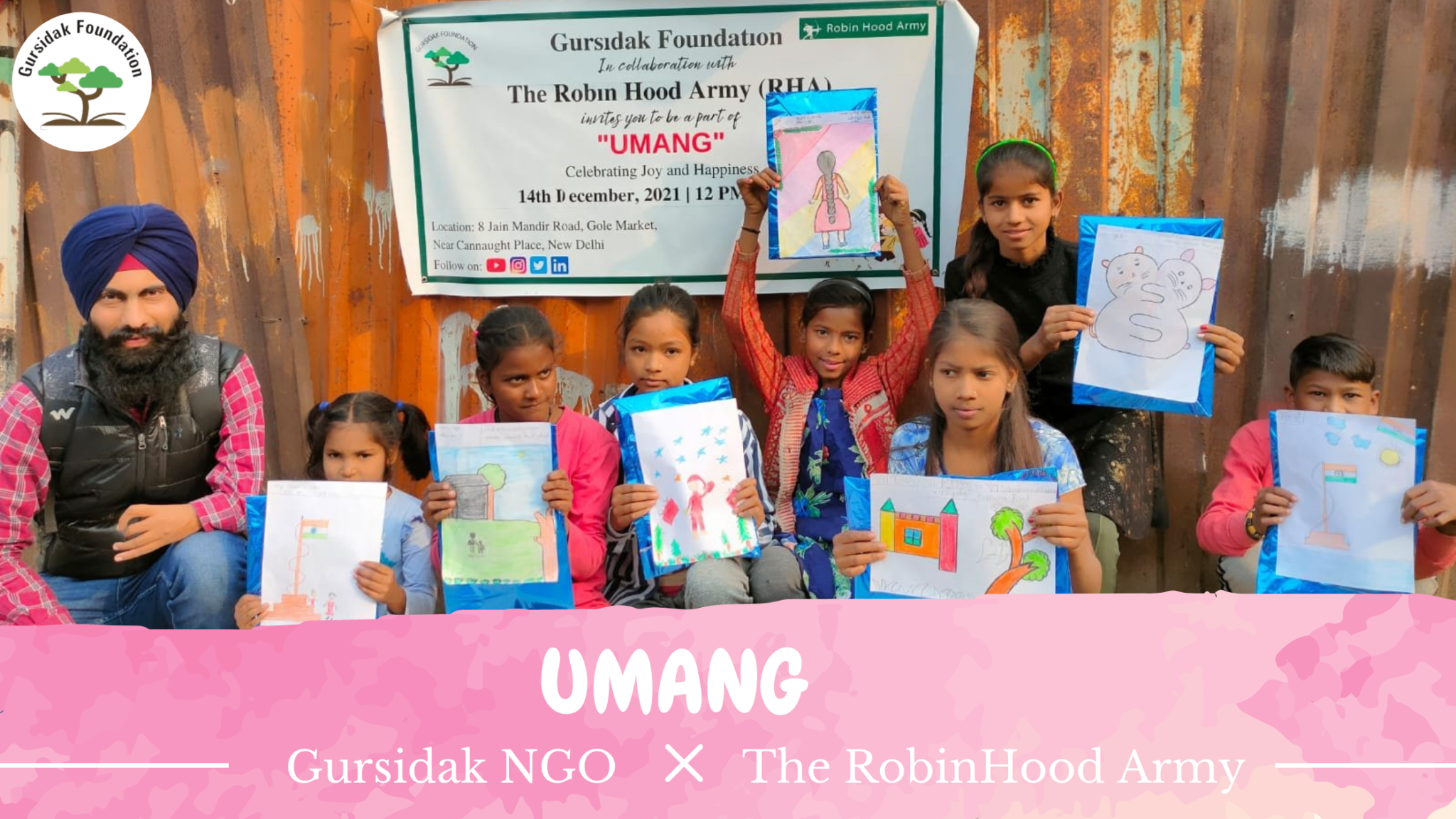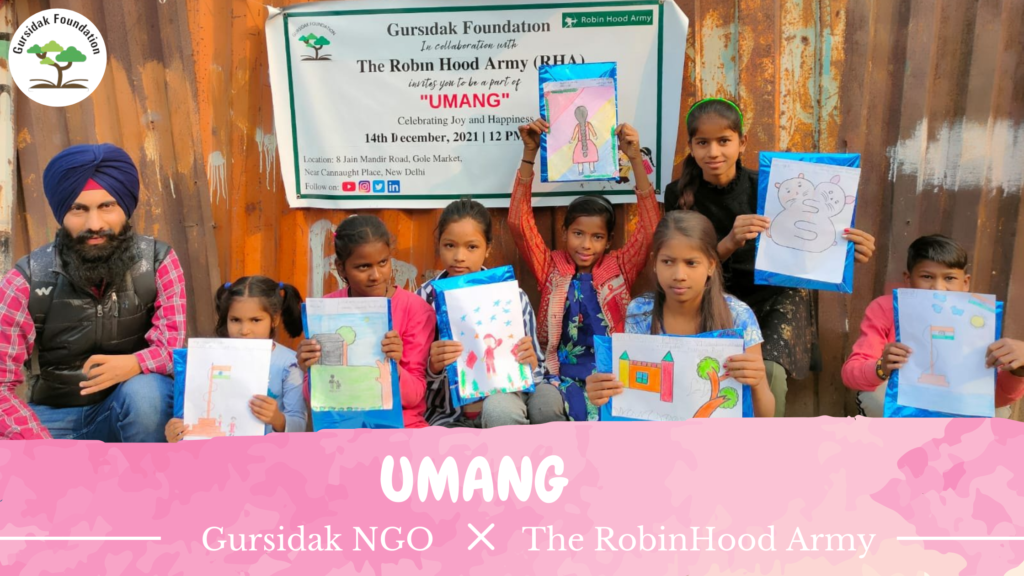 The event started with the introduction of the volunteers and the children. To ensure uniformity and fair competition the kids were then sorted into two different groups, one above the age of 7 years and the second below the age of 7 years. A drawing and colouring competition was arranged for the elder kids and they were asked to draw anything of their choice and show their creativity on the canvas. While the first group was busy drawing, the little kids danced to their heart's content. All the kids got to choose their own songs and showcase their talent. The boys and the girls even had a dance showdown of their own. Coming to the end of the competition's,all the kids together took part in a three-legged race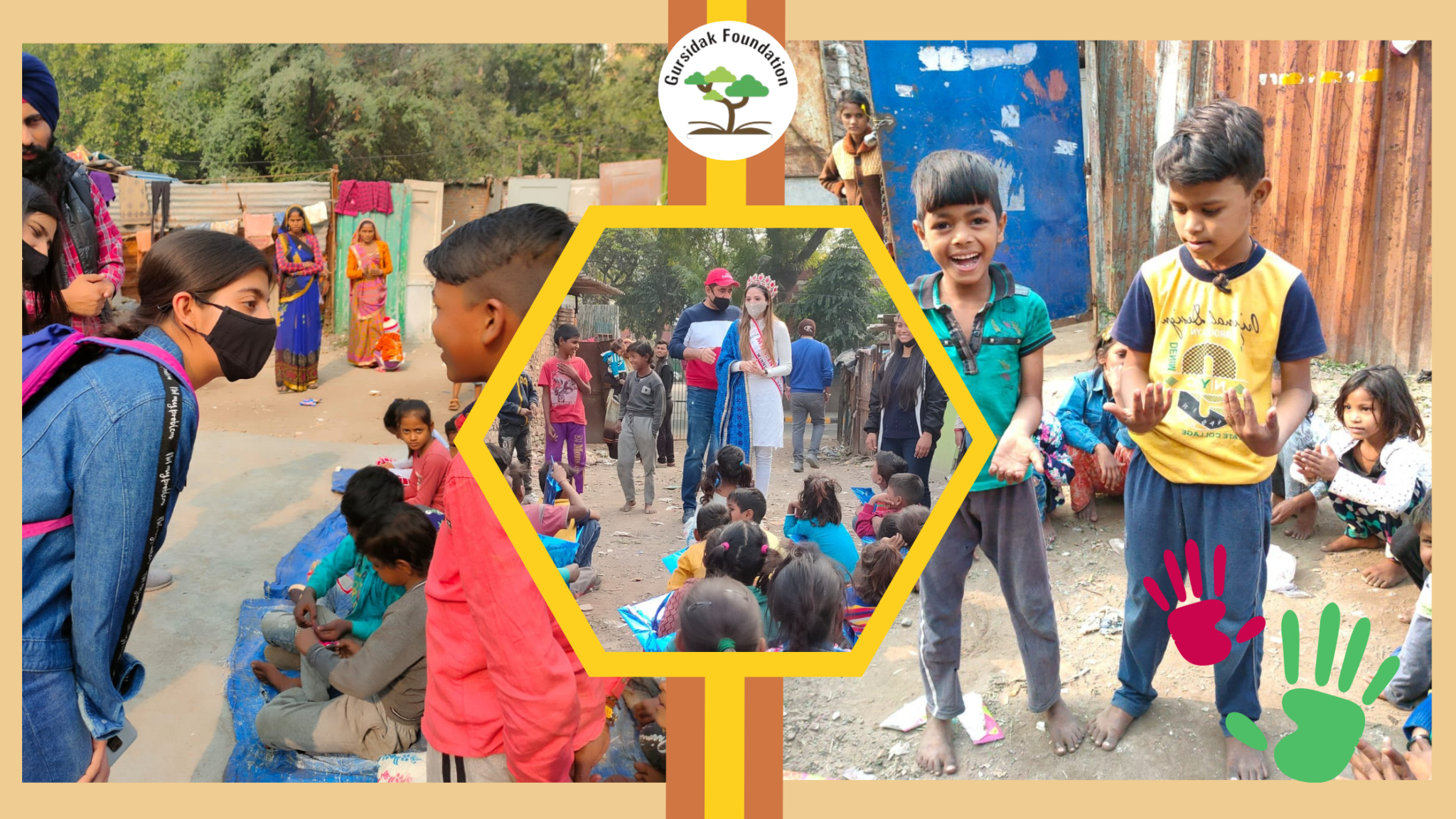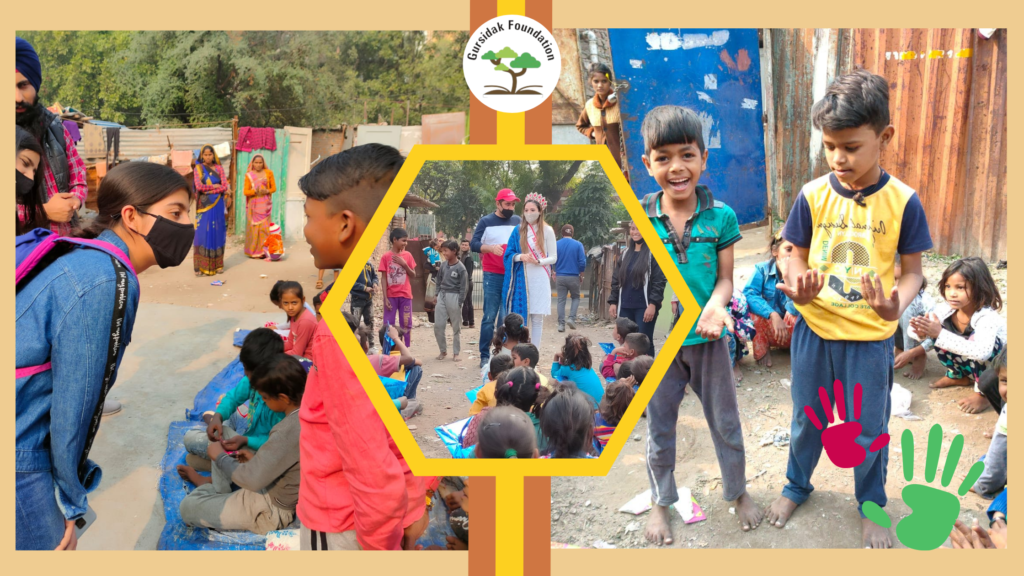 . Following the race, the winners of all the competitions were announced and given gift hampers. Several hampers were also distributed to the children who participated but didn't win, to boost their morale and encourage their participation. Then the special guest Mrs Priyanka Bajaj, MRS INDIA 2021 stepped in and engaged in a conversation with the kids. She discussed their hopes and plans for their future and wished them all the luck for their future endeavours. The kids also showcased their talent to her by singing and dancing. Along with her, she had brought refreshments which were then distributed to the children. All the volunteers then bid adieu to the little kids.